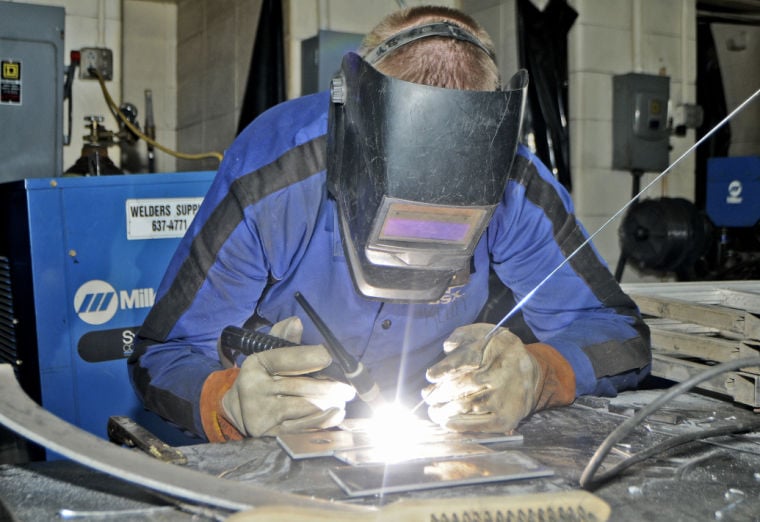 Student practices tungsten inert gas (TIG) welding at the Madison County Area Technology Center.
Crystal Wylie
Register News Writer
The Madison County Area Technology Center, located on Madison Central High School's campus, serves as one of 53 centers in the state providing opportunities in programs of health sciences, automotive technology, business education and office systems, carpentry, computer aided drafting, electrical technology, machine tool, marketing and welding technology.
"There are major shortages of electricians, masons, plumbers, carpenters and welders," said Jeff Saylor, Superintendent for Estill County Schools. "And one of the major problems with education reform is that we're still trying to pin all students into the four-year college plan."
For students who don't fit the traditional college model, the center serves as a direct outlet to licensing, certification and connections to jobs in desired fields.
Stephanie Daria/Register Correspondent
May 11, 2017